Admission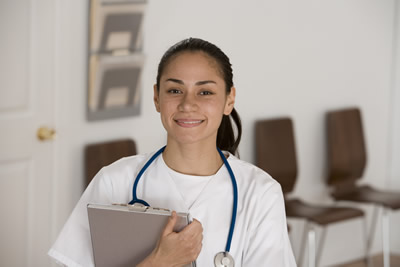 Requirements
Arlington Medical Institute will accept applications from all persons without regard to race, sex, color, or national origin. All applicants must comply with the following requirements:
Be at least 18 and possess a high school diploma or G.E.D. equivalent.
Complete an application and personal interview with an AMI representative.
Obtain two character references with one being a non-relative.
Complete and sign an enrollment agreement.
Complete an AMI medical form and obtain a TB Mantoux test (AMI staff will assist as needed).
Procedures
After initial contact in which the prospective student shows interest in attending AMI, the following procedures will normally be followed:
The student applicant will arrange for a personal interview to determine eligibility.
Once the applicants eligibility has been determined, the applicant will receive an enrollment packet including a school catalog, brochures, dress code, and financial aid eligibility information.
After the enrollment agreement is completed along with the registration fee and any follow up to financial aid, the applicant will receive a copy of the enrollment agreement as well as the tuition fee schedule.
The director will review the enrollment package to ensure completion.
When approved by the director, the applicant will be notified by letter or telephone.